Tributary Sales Resources is a professional telesales services company, located in Naperville, IL. We offer innovative telesales solutions and services to our clients, from open territory coverage and lead generation to sales support, customer service, and product & software demos.
THE STORY OF TSR AS TOLD BY OUR NUMBERS
18 YEARS • 120 CLIENTS • 500 PROJECTS • 35 REPS+6 YEARS • 1 LOCATION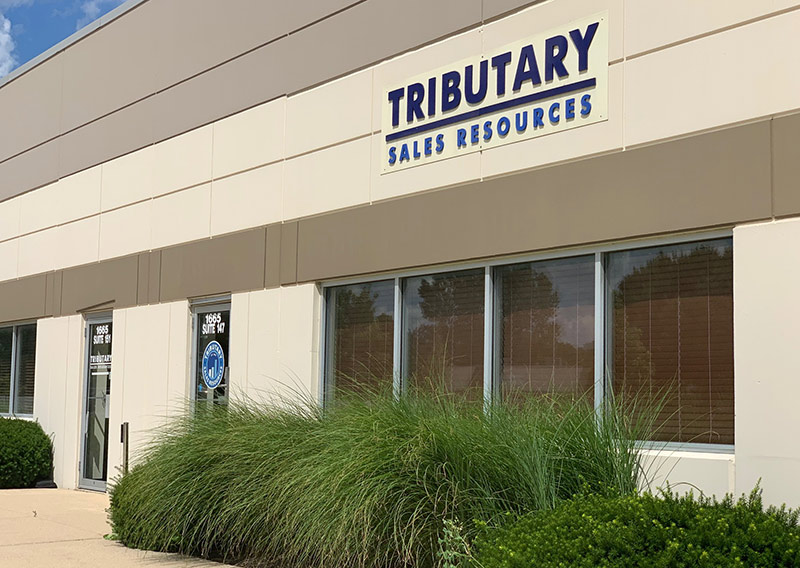 THE STORY OF TSR AS TOLD BY OUR NUMBERS
18 YEARS • 120 CLIENTS • 500 PROJECTS • 35 REPS+6 YEARS • 1 LOCATION
Tributary Sales Resources has provided telesales solutions for over 18 years and currently employs more than 35 people. Since 2002, we've been helping our clients achieve their sales and marketing objectives while delivering a strong ROI. We pay particular attention to the numbers — pipelines and project metrics that predict success. <MORE>
TSR currently employs more than 35 people working in a congenial, professional work environment that's family-friendly and flexible. We believe this kind of workplace enhances productivity and success for our clients. The average tenure for our reps is 6 years and we have several colleagues who have worked at TSR for more than 10 years. Since our launch in 2002, we wanted to be known as a great service provider and a great place to work. <MORE>
TSR has worked with more than 120 clients since our launch in 2002. We serve businesses in a variety of markets including Educational Publishing (K-12 and Higher Ed), Health Science Services, Educational Software, IT Training and Certification, Conference Attendance, and Digital Collections for Libraries. <MORE>
By late 2019, TSR had completed over 500 projects for our clients since 2002. These projects include Virtual Sales Force, Open Territory Coverage, Lead Generation, Sales Support, Customer Service, Educational Software Demos, Conference Attendance Outreach, and many more. Our assignments last as little as 4 weeks and as long as 12 years. <MORE>
Being based in an office in Naperville, Illinois has always been an advantage to our team. Being in 1 location has allowed us to build a culture of training, support, shared learning, and shared performance, which has been critical to our success. It has also given us the opportunity to create a place and a culture that attracts talented, experienced candidates from a vibrant area in the western suburbs of Chicago. <CONTACT>
COVID-19 Update:
When the pandemic arrived in March 2020, we needed to work from home. Our reliable, experienced team already had the tools, temperament, and training required to handle working remotely. As much as we prefer working together at the TSR offices, we knew we could weather the changes while maintaining consistent performance for our clients. At some point in the future, we'll happily return to our office in Naperville. Until then, we will maintain our ability to effectively serve our clients as we have over the last 18 years.